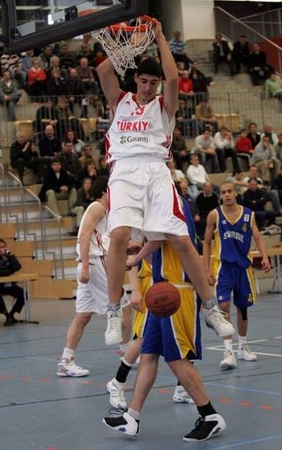 I have heard from several good sources this morning that Enes Kanter may be close to giving Kentucky a commitment.
Kanter made a visit to Kentucky over the weekend for the Florida game and the initial word was that he loved everything about the visit.
This morning it seems as if a commitment may be coming soon.
Kanter is a 6-9 center that is rated as a 5-star recruit by Rivals.com. One recruiting analyst describes him as "a multi-talented big man that has a bright NBA future."
Another recruiting guru adds that Kanter "could potentially be a one and done type player."
If the Cats do land Kanter, he will join Stacey Poole in the 2010 recruiting class.
Kentucky is still listed in the mix for a handful of other talented 2010 recruits including: Terrence Jones, Doron Lamb, Brandon Knight, Josh Selby and Terrence Ross.
Here is some footage of Kanter in action: