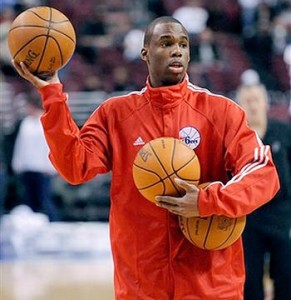 Former Kentucky shooting guard Jodie Meeks
is starting to find his groove with the Philadelphia 76ers.
Meeks, who was really struggling after being traded to Philadelphia, is averaging 12.8 points per game during his last four games.
In tonight's 120-101 victory over Memphis, he scored 14 points on 5-12 shooting, including 4-7 from long range.
During the last four games, Meeks is 9-17 (52.9%) from the 3-point line.