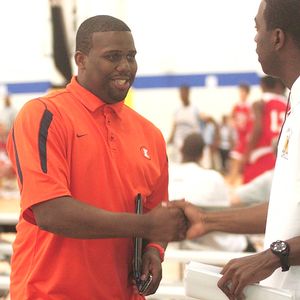 IlliniHQ.com reports today that
Illinois assistant Jerrance Howard has been contacted by Kentucky about the opening on the UK staff.
Here is an excerpt from the article:
UK coach John Calipari has a vacant spot on his staff after former assistant Rod Strickland was reassigned to an administrative position. An Illinois assistant who would be entering his fourth season at his alma mater, Howard confirmed by phone this is the second time Kentucky has approached him about a position on its staff. He declined further comment on the situation.
Complete Article
Howard has worked at Kentucky before
in an administrative roll under Billy Gillispie.
Follow us on Twitter: