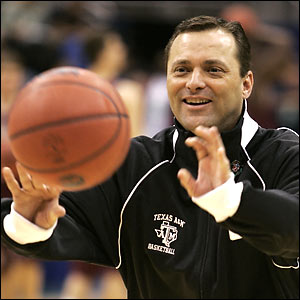 There are message board rumors (nothing more, nothing less) circulating this weekend that Nebraska is trying to bring former UK head coach Billy Gillispie on board as an assistant.
The rumor seems to have started Thursday on the
Rivals.com message board
.
Here is the original post:
Billy Gillispie to Nebraska?
There are rumors Nebraska is going to throw big money at him to become Assistant Head Coach. He is a good friend of Doc Sadler, who was his top assistant and successor at UTEP.
Of course, the very next post goes like this:
Hide the whiskey and lock your women and children in the house!!!!!!!!!!!!!
This is absolutely a rumor, but it's something to read through on a lazy Saturday evening.