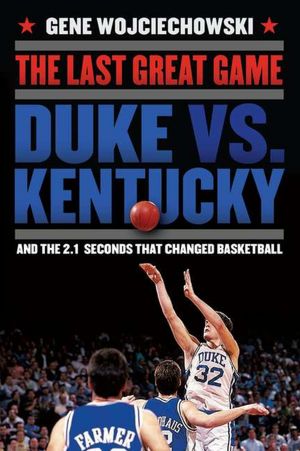 In his book "The Last Great Game: Duke vs. Kentucky and the 2.1 Seconds that Changed Basketball", Gene Wojceichowski writes about the story of how Rick Pitino ended up coaching the Kentucky Wildcats.
Here is an excerpt:
As it turned out, Joanne had been listening to P.J. Carlesimo that night at dinner at Bravo Gianni. She had heard their friend rave about Lexington and the people at UK. She still didn't want to leave New York, but she had no objections about Lexington.

What she couldn't understand is why Pitino would walk away from the Knicks. It was his dream job. He had the players. And he had turned them into title contenders. But Pitino explained that it would only be a matter of time before the Bianchi Pitino combination unraveled.

"Look, Joanne, you've got to trust me on this one," he told his wife. "It's not a question of if I go or the GM goes. It's a question of longevity in this business -- and I'm not going to have that longevity with the Knicks."

(Nearly two years later, Pitino got a phone call alerting him to a news story about to appear that he would find interesting. As would be reported in the next day's New York papers, there was a major shakeup at Madison Square Garden, and among other changes Bianchi was ousted and replaced by Dave Checketts. The prime mover behind the changes was soon introduced as the president and chief operating officer of the Garden's corporate parent. The new president's name? Stanley Jaffe. "I couldn't believe that he didn't tell me, because obviously things would have probably changed if he did tell me," says Pitino. "I would have stayed [in New York]. I just didn't put two and two together that a movie producer and my next-door neighbor was going to be the head of Paramount.")

Pitino returned to New York, met with Knicks management, and told them he was taking the Kentucky job. Newton then sent associate athletic director Gene DeFilippo and his wife, Anne, to pick up the Pitinos on the school's private plane. On June 2, he was introduced as Kentucky's 19th head basketball coach. Pitino was a Yankee, but he was now their Yankee.
You gotta trust me on this